Let's grow your fashion business
A sustainable fashion designer and consultant, taking creative entrepreneurs from idea to launch 
Helping creative entrepreneurs build brands they can be proud of.
Supporting both existing fashion brands in becoming more sustainable, and working with purpose driven fashion startups. Accelerating growth through a variety of services, from design and product development, to consulting, mentoring and coaching. 
Considered and conscious design for slow fashion businesses that want to produce more sustainably. Helping extend the lifecycle of products and shaping positive consumer attitudes.
Successfully starting the development process, from design to sampling. Through sustainable fabric sourcing, bespoke pattern cutting, toiling, tech packs and ethical factory sourcing.
Guiding businesses and their founders in making sustainable informed choices, when it comes to improving the social, environmental and financial decisions within their businesses.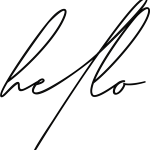 I believe that independent fashion businesses have the power to change the fashion industry for the better. So, it is my job to lead you on your journey to creating and building a sustainable fashion brand you can be proud of.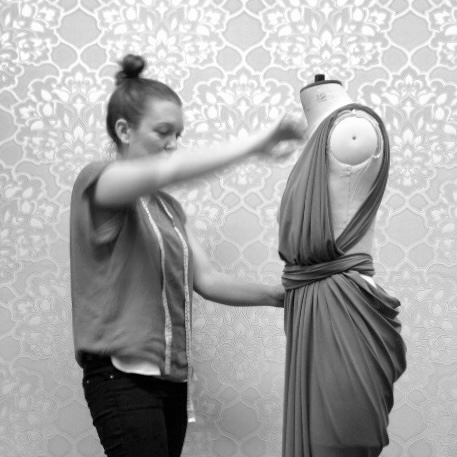 "I've worked with Abigail for almost a year and am so pleased to have her on our team. She has not only helped us design amazing garments that fit our design ethos perfectly and created excellent patterns but she is also knowledgeable about the sustainability of each design and the impact of different textiles, trimmings and accessories.
Abigail's creative mind and experience in not only design but also production has been a valuable asset in the work we do. Not only do we love her designs – we have also received compliments from our manufacturer on the patterns she has made as they are clear and easy to follow.
Alongside her design and production skills, Abigail is also very friendly, easy to communicate with and always timely. I'd highly recommend Abigail to anyone who's looking for brilliant execution and a true creative mind."
Emelia Wik 
Founder at BY EM
"Abigail is a highly conscientious and hardworking individual who has assisted me for many years with the company. Her skill are excellent and she is an all rounded team player who excels under pressure. A talented, driven and focused individual who always strives for excellence. Definitely an asset to a fashion brand."
Ashley Isham 
Founder at ASHLEY ISHAM
"Abigail is a very dedicated, hard working, creative designer. Not only is Abigail incredibly consistent with her designs but has a very broad technical ability and understands how a garment is constructed and put together, making it a pleasure to work with as a pattern cutter. Always keen to learn, Abigail has a vast knowledge of the fashion industry and is also familiar with design technology, factories, suppliers, buyers and production.
The demand of directing London Fashion Week shows twice a year is also something Abigail is very familiar with and is always on hand to work hard, get stuck in and get involved with everything on the lead up to the shows. Abigail is not afraid of hard work and her constancy to deliver beautiful garments is admirable.
I worked with Abigail for years and continue to support her skills and highly recommend her to any design team. A true team player!"
Caroline Barulis 
Creative Pattern Cutter and Technical Consultant
Created to give ambitious fashion entrepreneurs the information they need to launch and grow sustainable businesses, building brands they can be proud of and lives they love.

Join other fashion entrepreneurs and get access to my free library of workbooks, resources, and guides for online business owners.
COPYRIGHT © 2023 ABIGAIL EATON