Navigating Sustainable Fabric Sourcing: Tips and Tricks
Navigating Sustainable Fabric Sourcing: Tips and Tricks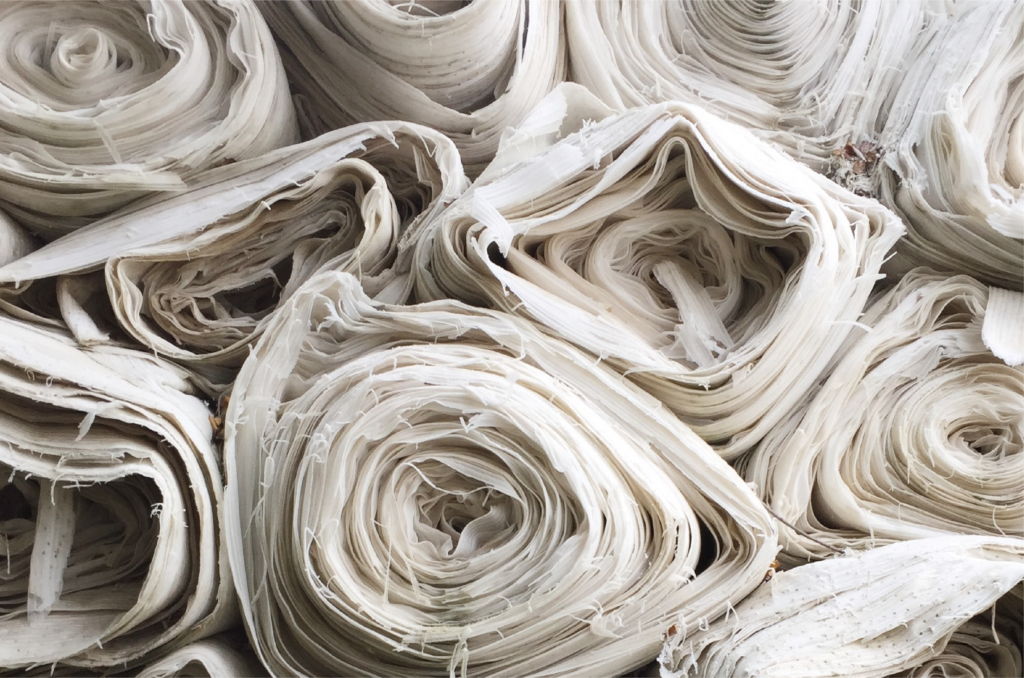 Fabric sourcing plays a crucial role in creating a sustainable fashion business. As conscious designers, it is essential to ask the right questions and make informed decisions. There are different sourcing options and strategies to ensure that the fabrics you choose are truly sustainable.
Diversify Your Suppliers: To minimise the risk of potential issues, it is advisable to avoid relying on a single supplier. By spreading your fabric sourcing among different mills, suppliers, and deadstock materials, you can safeguard your production process against delays, quality concerns, or shipping complications.
Learn from Sustainable Brands: Examine clothing from established sustainable brands and take note of their materials, handle, and weight. However, be cautious of greenwashing—where brands falsely claim sustainability. Conduct thorough research to verify the compositions and assess the positives and negatives of each material.
Create a Preferred Material List: Based on your research, create a list of your favourite materials that align with your designs and business goals. Note down their unique characteristics, such as their sustainability credentials, performance, and aesthetic appeal. This list will serve as a valuable resource when engaging with suppliers.
Explore Trade Fairs: Attending fabric trade fairs in person is an excellent way to connect with mills, suppliers, and agents. Particularly ones that are sustainably focussed. These events provide an opportunity to discover new materials and stay up to date with emerging trends. Moreover, trade fairs allow you to establish personal relationships within the industry, fostering valuable connections for your business.
Engage in Face-to-Face Interactions: Remember that business relationships are often built upon face-to-face meetings. By attending trade fairs, you can personally engage with colleagues, contacts, and industry experts. Take advantage of lectures and panel discussions to gain insights from professionals in the field.
Evaluate Fabric Samples: When at trade fairs or working with suppliers, thoroughly examine fabric samples. Feel the texture, test the stretch, assess crease resistance, drape, and transparency. Pay attention to technical details, fabric widths, care instructions, and certifications, such as organic or recycled content.
Minimum Order Quantities (MOQs): Be aware of MOQs and place sampling orders accordingly. If your fabric is made-to-order, consider the lead times required for production. In the initial stages, it might be prudent to order enough fabric for small production runs, but refrain from repeatedly exploiting this option.
Consider Deadstock Materials: An alternative to conventional sourcing, is purchasing deadstock materials. Deadstock fabrics are leftover or excess stock from manufacturers. Online businesses specialising in deadstock offer unique opportunities to find sustainable fabrics. However, it is advisable to order swatches first to assess the quality before placing larger orders. 
Assess Additional Costs: When calculating the costs of fabric sourcing, consider various factors such as surcharges for smaller quantities, shipping fees, and taxes. These additional expenses can significantly impact your budget. Plan and budget accordingly to ensure financial feasibility.
Fabric sourcing is a vital aspect of building a sustainable fashion brand. By diversifying suppliers, learning from sustainable brands, attending trade fairs, and exploring alternatives like deadstock materials, you can make informed choices for your designs. Remember to evaluate fabric samples, consider MOQs, and factor in additional costs to ensure your fabric sourcing is successful.
COPYRIGHT © 2022 ABIGAIL EATON